Falun Gong help Iranians and Others Outwit Net Censors
Use www.bugmenot.com if it asks you to login.
I've been rereading and updating my dream livejournal. Here's one part of a dream I had on 29th March 07.
I'm in a law library with no memory of getting there or any idea why I'm there. I'm handed a black marker pen and told to order the shelves. I start to do this then get bored and write atomic symbols all over a window. Then I leave.
It amused me.
Google's latest logo. I love it!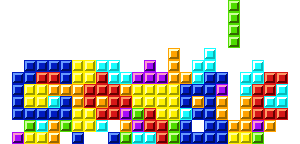 Something like that saying luckylove would make a great userpic.